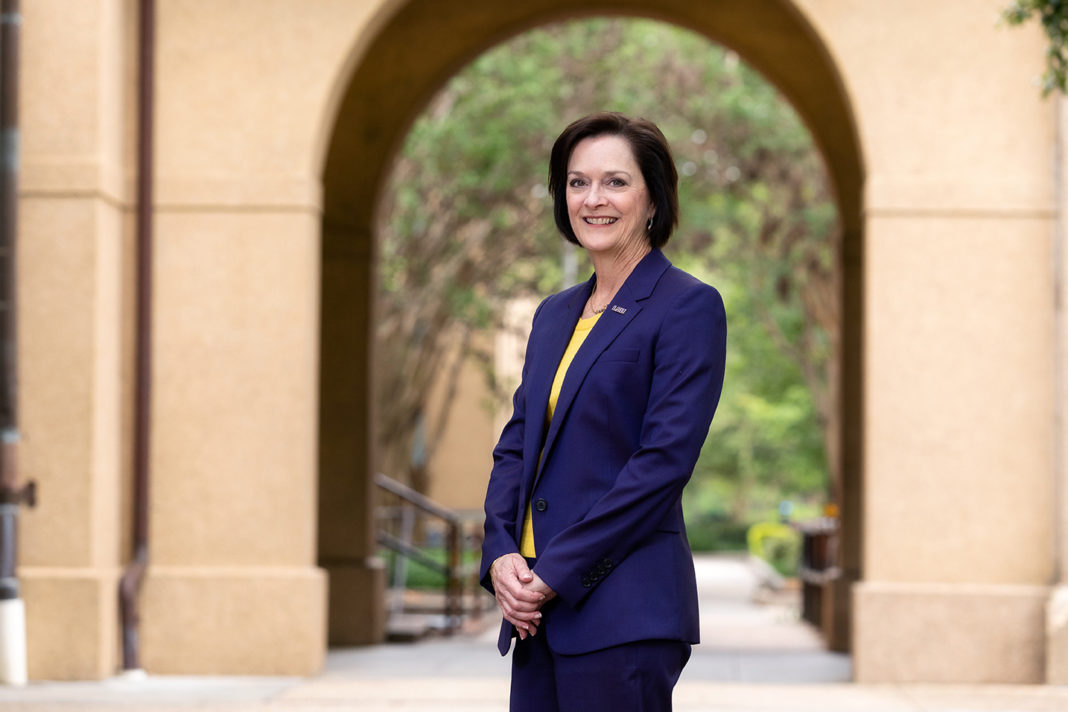 ---
While LSU's new President William Tate promised bold and swift change at the university, members of the LSU community and higher education experts were stunned at how swift that change has come: Just three days into his new administration, Tate removed Stacia Haynie from her No. 2 post as executive vice president and provost.
"It is not unusual for a new president to come in and replace the people at the top, like the provost," says Scott Jaschick, executive editor of Inside Higher Ed. "But I would say the speed with which he did it was unusual."
As provost, Haynie was in charge of academics and curricula and was one of the four top executives at LSU. She was also the highest ranking woman at a school that has been severely criticized over the way it has handled Title IX complaints of sexual misconduct and discrimination on campus.
But the optics of Haynie's role as a female administrator likely factored little into Tate's decision, say those familiar with the situation. They say the new president is bent on making swift and dramatic changes and is likely looking to replace Haynie with someone who has a higher national profile and track record snagging major research grants, which was not seen as Haynie's forte.
Where Haynie excelled during her three years in the position was in the area of academics and strengthening communications between the administration and the faculty, among whom she was well liked, says Faculty Senate President Mandi Lopez.
"Haynie was always very responsive to the faculty," Lopez says. "She was very courageous during some of the most tumultuous years in the history of our university and she certainly set a high bar for the next provost. She never hesitated to reach out, seek the counsel of faculty leadership and she absolutely supported the shared governance model."
Lopez says faculty members she has spoken to were not necessarily surprised that Haynie was removed as part of Tate's executive reshuffling, but only that it happened so fast.
In a prepared statement to faculty and staff Thursday, Tate said the move was not about things Haynie had done wrong but about things he wants to do differently.
"Setting us on a new, strategic direction may sometimes require that we seek a fresh start in certain areas," Tate said of the move in a prepared statement. "It is not meant to imply that things aren't going well in those areas. In fact, there may be many positive things happening that we can and should continue to build on while also going in a different direction."
Whoever replaces Haynie needs to make academics and advocacy of LSU their top priorities, Lopez says.
"Putting academics first is the most important thing," she says. "We need a strong leader and one who advocates for the financial support of the university because it is always a struggle."
Haynie came to LSU in 1990 and in 1996 became the first female tenured professor in the history of LSU's department of political science. She was honored as a 2020 Influential Women in Business by Business Report.  
She will return to the faculty of the College of Humanities and Social Sciences.
(Editor's note: This story has been updated since its original publication to reflect that Haynie was the first tenured woman professor in the department of political science at LSU, not the university.)