Baton Rouge businesses anxiously await new phase three specifics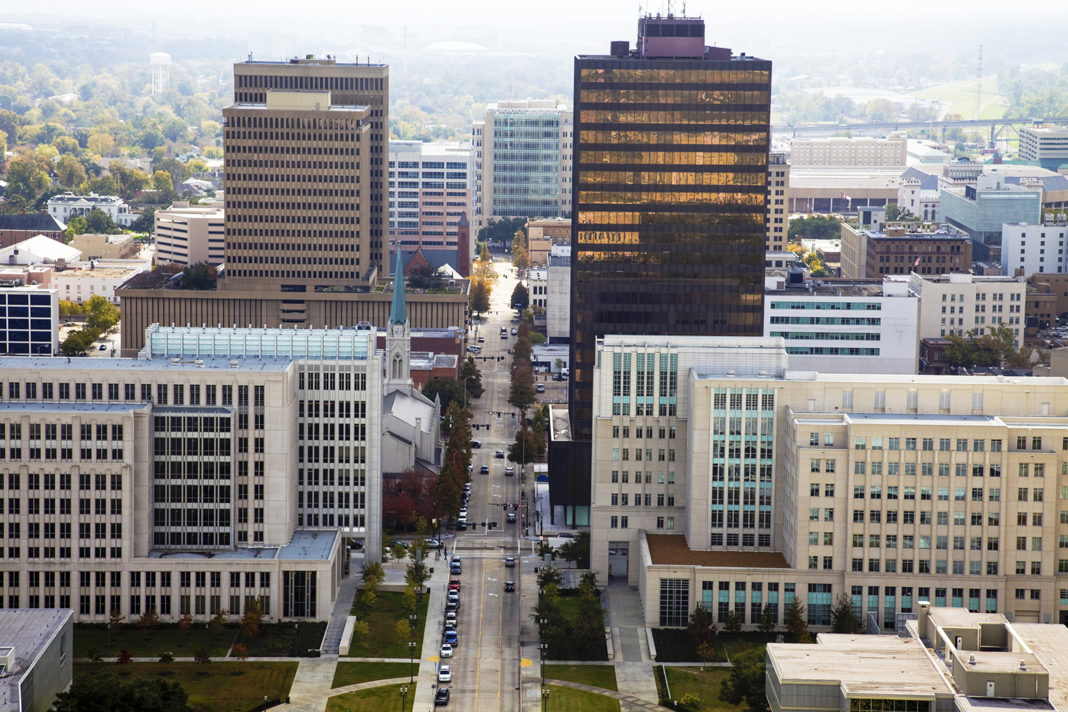 Business owners and many conservative elected officials are praising Gov. John Bel Edwards' announcement that the state will move to phase three of a staged reopening plan on Friday, when phase two expires.
Edwards, who, until now, has resisted calls from the state's conservative lawmakers and business groups to further reopen the economy, has been under increasing pressure in recent days to move to phase three; or at least let each region of the state decide how to handle pandemic mitigation.
At a morning news conference, Edwards rejected adopting a regional approach and said moving to phase three statewide is the hardest decision he's had to make thus far during the pandemic but he said the state is trending in the right direction on several key indicators.
"We're still No. 1 in the country on cases per capita," he said. "But we have made progress as of late, and that's why we made this decision."
But Edwards stopped short of detailing what phase three will look like or what regulations will be included in his latest executive order, which will be released tomorrow.
In the meantime, business owners aren't breaking open the champagne just yet.
"We still really don't know what this means," says Brad Watts, who reopened two of his restaurants earlier this week but isn't sure when he will reopen his downtown bar, the River Room. "Even if we are allowed to reopen under phase three, it will take me several days to restock. I'll have to throw out all the beer and opened bottles and wait for the new orders to come in."
Bars that do not derive at least 50% of their revenues from food sales have been forced to stay closed during phase two. Though federal guidelines issued earlier this summer suggest bars would be able to open under phase three, Edwards is under no obligation to follow those guidelines.
He could allow some sectors to reopen sooner under the new order than others. He could also set different capacity limits than those suggested by the White House guidelines.
'We've been operating as a conditional restaurant so we could reopen," says Duvic's co-owner Shane Courrege. "It may make more sense for us to stay like this rather than go back to just bar sales, depending on what kind of capacity limits he puts in place."
Whatever the specifics, the transition to phase three will have significant implications for allowable crowd sizes.
Schools that are conducting all learning virtually could reopen and those with hybrid schedules could shift more of their classes to in-person.
A spokesman for EBR Schools says the system will announce tomorrow how it will handle phase three, once it gets more guidance from the state.
Museums, theaters, zoos and event venues will also likely be able to increase their capacity for hosting groups. Federal guidelines suggest that in a third phase of reopening, group venues could up their capacity to 50% or as many as 1,000 people.
For the Old State Capitol Museum, which makes some money on tours but derives the bulk of its business from hosting wedding receptions and group events, the shift to phase three could be a game changer.
"It will certainly make all the brides happy," says Mary Durusau, who says the historic venue's bridal business has virtually disappeared. "But we're still waiting to see what it means. A lot of weddings have been rescheduled for next year anyway."
Key to making phase three work will be enforcement, says Baton Rouge Area Chamber President and CEO Adam Knapp. Edwards did not discuss today how the state plans to ensure that bars and other establishments follow the new rules.
But the governor did say he doesn't want to have to move backward in the event COVID-19 case counts spike again. The only way to prevent that, Knapp says, is for state and local ities to enforce whatever rules are on the books. 
"Enforcement is key," Knapp says. "The governor and local communities have to be empowered to enforce these regulations and make people follow them. We can reopen safely but we have to follow the rules."