For Margo Bouanchaud Hayes, playing by the rules is key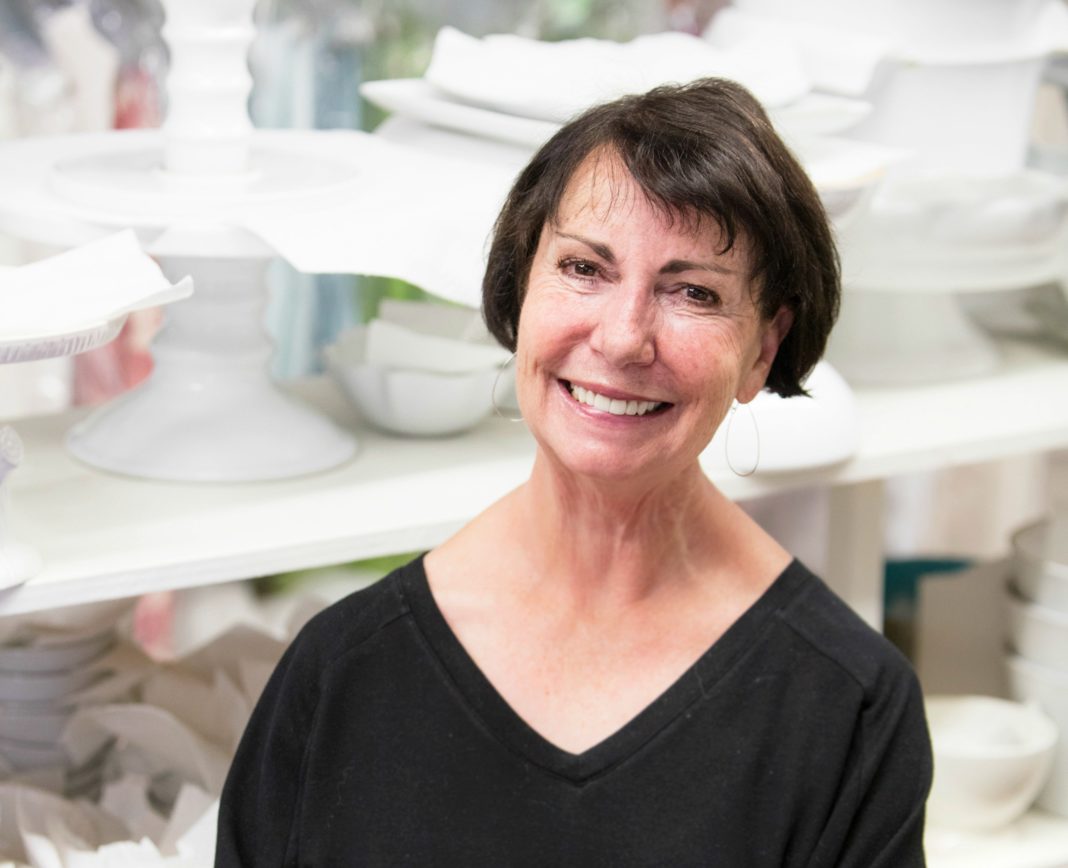 If there's one industry that's been hit especially hard by the coronavirus pandemic, it's hospitality. But if there's one thing that's been carrying local vendors through these trying times, it's hope.
Take caterer Margo Bouanchaud Hayes, whose enterprise includes her eponymous catering business, which serves weddings and other large events; The Culinary Shoppe, which she co-owns with Mary Ann Monsour; and Culinary Secrets, the cookbook she and Monsour co-ed in 1998 that still gets purchased today.
While business has certainly been hurt by COVID-19, Hayes remains open for business without cutting any corners—though business doesn't look quite the same as usual.
"I don't want to retire because of a virus," says Hayes, 62. "I'm trying hard to keep everything afloat."
It's no secret that the coronavirus has already dramatically altered the landscape for weddings, which make up a large portion of Hayes' well-respected business. Still, Hayes is adapting to the current environment while playing by all the rules, even as they change on a regular basis.
Capacity limits have led to changes in the types of meals Hayes is asked to serve, as well as the quantity, with smaller portions now the norm. Even the presentation of food is different; rather than guests picking out food buffet-style, everything must be served to guests by mask- and glove-wearing wait staff. Passing hors d'oeuvres is now a two-person job.
Food preparation has also changed, with Hayes adding hand-sanitizing stations, deep-cleaning spaces before and after events even more than usual and bringing hand-washing stations onsite. Ultimately, these combined protocols make the price of labor twice as expensive, but after more than 35 years in the industry, Hayes says she's been blessed with having a knack for knowing what works for her catering company and what doesn't.
"Past experience certainly comes into play," says Hayes, a self-styled "moderate" risk-taker. "The help is the most important part of any job, being able to staff an event the way it needs to be staffed."
Hayes gives tremendous credit to her staff of seven, all of whom work long hours and weekends to present the customer to the rest of the party in as good a light as possible. It reminds her to the best career advice she was ever given, which came from her father.
"When I first started working after I finished college, I didn't know what I was going to do, and I said something to my Daddy about not wanting to work on Saturdays," Hayes recalls. "He told me that maybe I needed to rethink that, because the chances of that happening wouldn't be that great. I'd worked almost every Saturday since then."
Though her entire calendar was wiped clean over the spring, Hayes still has several weddings tentatively planned for the rest of the year. In the meantime, she and Monsour have been producing their cheese tortes, which they sell at Calvin's Bocage Market. She also has a Paycheck Protection Program loan under her belt and an outstanding application for the state's Main Street Lending Program.
Yet even more important than staying financially afloat during this time of uncertainty, says Hayes, is ensuring that the local business community gets on the same page.
"We all need to stick together," Hayes says. "If we all try to do things the way they're telling us to do and all follow the same protocols, we'll get through this."